Welcome to HortiToity!
At HoritiToity, we believe plants are a great way to enhance your life and well-being. We've curated modern, minimalist, and fun houseplant accessories to help you grow your best urban jungle. We regularly add new products so keep an eye out for new finds below.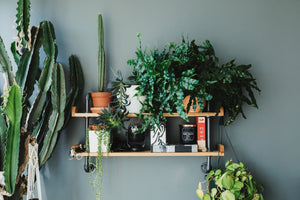 Why plants?
Plants can enhance your space with with color, texture, and even clean air. For many, plants also provide a sense of calmness, relaxation, and even joy!
Check out our products here:
Products